Chair – Professor Andy Pearson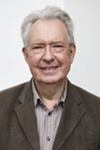 Professor Andy Pearson is formerly a Cancer Research UK Professor of Paediatric Oncology, at the Institute of Cancer Research and the Royal Marsden Hospital NHS Trust. During a long and distinguished career, he helped establish and led many key groups in the paediatric oncology landscape both nationally and internationally. Prof Pearson authored the first international guidelines for the conduct of Phase I trials in children with cancer, and led the first paediatric Phase I study in the UK. He was the founding chair of International Society for Paediatric Oncology Europe Neuroblastoma Committee (SIOPEN) and the Chief Investigator of the BEACON Trial; the first ever randomised European study for children with refractory/relapsed neuroblastoma.
He has held many international positions of influence; including Executive membership of the Innovative Therapy for Children with Cancer Consortium (ITCC), Board membership of SIOPEN, Co-Chair of the International Neuroblastoma Risk Group Strategy (INRG), and membership of the Steering Committee of the multi-stakeholder CDDF – ITCC – SIOPE Paediatric Oncology Platform (ACCELERATE). He has published over 350 scientific manuscripts.
He retired from clinical practice in May 2014 due to ill health. Prof Pearson is an eminent figure in the fields of drug development and neuroblastoma research and was awarded a Life Time Achievement Award from Advances in Neuroblastoma Research in 2016.
Professor Pearson has been instrumental in establishing our Scientific Advisory Board and is an advocate at every level for children affected by neuroblastoma.
Clinical representative – Dr Carlos Rodriguez – Galindo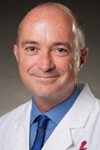 Dr Rodriguez-Galindo previously held positions with the Dana-Farber Cancer Institute and Boston Children's Hospital. He served as Director of the Paediatric Solid Tumour Program, Medical Director of the Clinical and Translational Investigations Program, and Director of the Global Health Initiative in Paediatric Cancer and Blood Disorders. He was also Professor of Paediatrics at Harvard Medical School.
In addition to his global work, Dr Rodriguez-Galindo's clinical research has focused in retinoblastoma, bone sarcomas, histiocytic disorders and rare childhood cancers, and has been the primary investigator of several clinical studies. He is also the Chair of the Rare Tumours Committee at the Children's Oncology Group (COG) and the primary investigator of COG studies for nasopharyngeal carcinoma, adrenocortical carcinoma, and recurrent malignant germ cell tumours. He is also the past President of the Histiocytic Society and co-Principle Investigator of the frontline LCH-IV study.
Surgical represenative – Dr Tomoro Hishiki
Dr Tomoro Hishiki, M.D., PhD is the Surgeon-in-Chief at the Division of Surgical Oncology, National Center for Child Health and Development, and Division of Pediatric Surgical Oncology, National Cancer Center Hospital, in Tokyo, Japan. He runs the one and only program specified in pediatric surgical oncology in the nation.
During the last two decades, Dr. Tomoro Hishiki has dedicated himself to clinical trials for hepatoblastoma, being consecutively active in the liver tumor committee of the Japanese Children's Cancer Group, formally known as JPLT. Throughout this period, as one of the major representatives of the group, he has internationally collaborated with colleagues of the SIOPEL group and the rare tumor committee of COG. Currently, he is the Principal Investigator for the non-resectable hepatoblastoma trial of the JPLT-3 study and serves as the Head of the Surgical Committee of the Liver Tumor Group.
Besides surgical performance, Dr. Tomoro Hishiki has been deeply involved in translational research for pediatric solid tumors, which is rooted in his experience of research training in Chiba Cancer Center and Children's Hospital of Philadelphia, apprenticed to professors Akira Nakgawara and Garrett M Brodeur.
Biology representative – Dr Marie Annick Buendia
Marie Annick Buendia, PhD, is Research Director Emeritus at the Hepato-biliary Center, Paul Brousse Hospital, Villejuif, France. She has worked at the Institut Pasteur since 1984, on biological and genetic aspects of hepatitis B virus-related hepatocellular carcinoma.
In 1998, she worked on hepatoblastoma, particularly on the activation of Wnt-beta-catenin signaling in the childhood liver tumors. In a first transcriptomic study in 2008, the team headed by MA Buendia evidenced two molecular subtypes of hepatoblastoma: 1) the mild C1 subtype made of well differentiated, slowly growing tumors, and 2) the aggressive C2 subtype, poorly differentiated and highly proliferative and invasive. A 16-gene signature that distinguishes the two subtypes can also predict patient's outcome and may be used for better HB (hepatoblastoma) management.
MA Buendia is a member of the AACR (American Association for Cancer Research) and EASL (European Association for the Study of the Liver). She has been invited as speaker at more than 50 international conferences, organized several meetings and participated to different French national committees, including the CNRS (National Center for Scientific Research), INSERM (French National Institute of Health and Medical Research), AERES (French academic research evaluation agency)and ARC (French National Agency for Research on AIDS).
PPI representative – Willemijn Plieger-van Solkema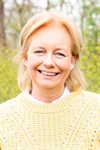 Willemijn Plieger-van Solkema works at the Dutch Childhood Cancer Organization (VOKK) as a research – and shared care coordinator.
Willemijn has a master degree in Law of the University of Leiden and she is a master practitioner in Psychodynamic Therapy. Willemijn's youngest son is a survivor of childhood cancer.