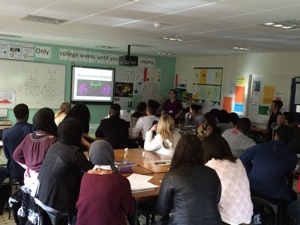 CADBURY SIXTH FORM COLLEGE
BIRMINGHAM, 2015
Post-doc Maria Losada-Perez and PhD students Suzana Ulian Benitez and Guiyi Li went to Sixth Form Cardbury College, Birmingham, to talk to 16-18 year olds about The Mighty Fruit-fly: genetics, how it all works, all the cool things you can do with flies, and the important scientific questions that you can explore best using fruit-flies. They took flies, and taught them how to look at markers and balancers, cross and select flies, and the principles of how to keep track of genes through the generations. They spoke about classical, modern and reverse genetics, Green Fluorescent Proteins….and all the Nobel Prizes that resulted from using The Fly to ask important questions.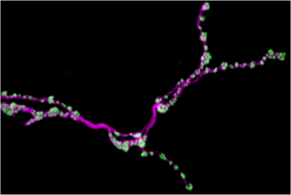 THE PRINCE'S TEACHING INSTITUTE
BIRMINGHAM, 2015
P.I. Dr Alicia Hidalgo was invited to lecture in a Workshop for Teacher Training, organised by The Prince's Institute, Birmingham. She spoke about the research carried out by our team: fundamental questions with great relevance for understanding the brain in health, disease and how to repair damage. We explored how the brain is formed and works, and why modern science is ultimately crucial for solving currently untreatable brain disease and injury, and promote health, regeneration and repair.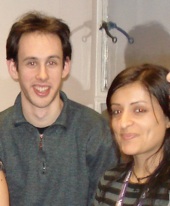 WARWICKSHIRE SIXTH FORM COLLEGE
LEAMINGTON 2010
Post-doc Samaher AlAhmed and PhD student Simon Bishop spent a day in Warwickshire College, in Leamington, with A-level Biology students. They gave a talk about the wonders of research into developmental biology, stem cells, cloning, genetics and other topical issues in biology. They presented a "Life in the Lab" video, which they made, showing students what a normal day in the lab is like, the things they do, the experiments and techniques, the discussions, and the social and cake-eating moments. And they spent time talking to the students and answering all their questions. It was a thoroughly enjoyable day for everyone!