The event will take place in a hybrid format on Thursday 25th May 2023; to book your FREE place, please visit: https://10thBESymposium.eventbrite.co.uk
Birmingham Egyptology is pleased to announce that the 10th Annual Birmingham Egyptology Symposium will be held at the University of Birmingham on Thursday, 25th May 2023. 
Your delegate pack can be downloaded
HERE
The Symposium aims to highlight those current projects taking place in the field of Egyptology and those works in progress.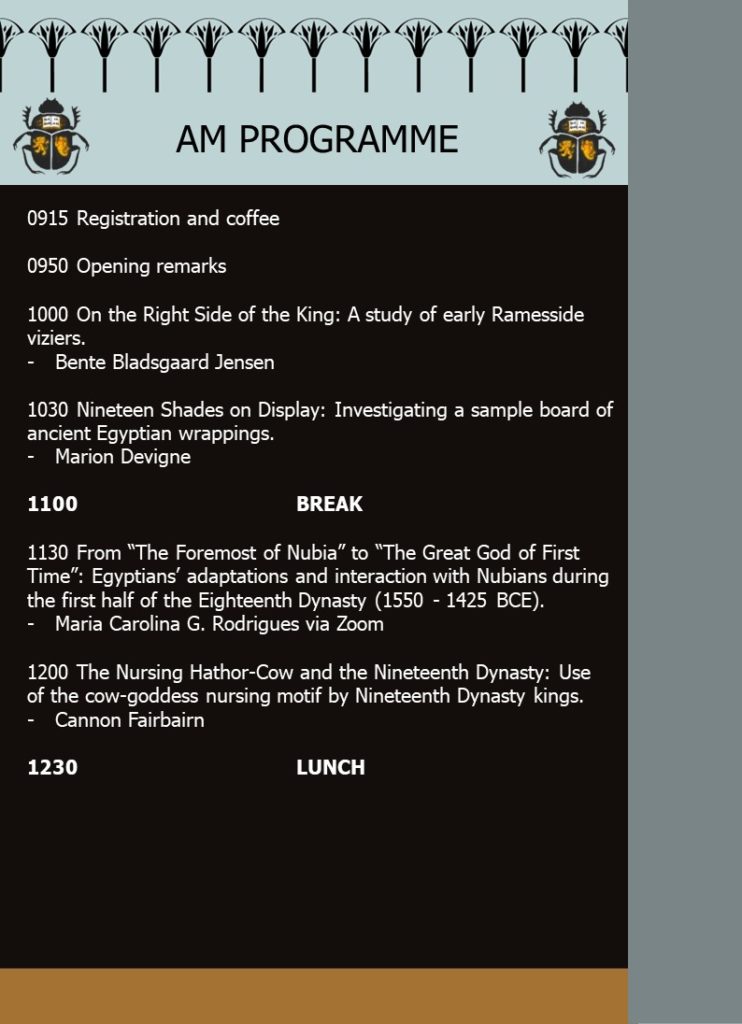 ABSTRACTS:
academic posters:
Note: Presenters and delegates must make their own arrangements for travel and/or transportation of posters when applicable.
Further information about the event will be shared via our website in due course. For any queries or to sign up to our mailing list, please contact us at submissions.bejournal@gmail.com.