The Birmingham Egyptology Event Programme was created for postgraduates and academics studying the Ancient Egyptian civilization or related disciplines, to share ideas and discuss a variety of topics linked to their own research interests. All are welcome to join the meetings, to listen and to participate. Contributors often suggest questions or give short introductory presentations which are then debated freely within the group. 
For your FREE ticket for upcoming events, please visit: https://BirminghamEgyptology.eventbrite.com
Tell ME More: From the Archives to the Interpretation
** ZOOM ONLY EVENT **
Join us for a zoom lecture on Thursday 28th April 2023 at 5pm with presentations by Divina Centore and Tommaso Montonati from the Museo Egizio in Turin.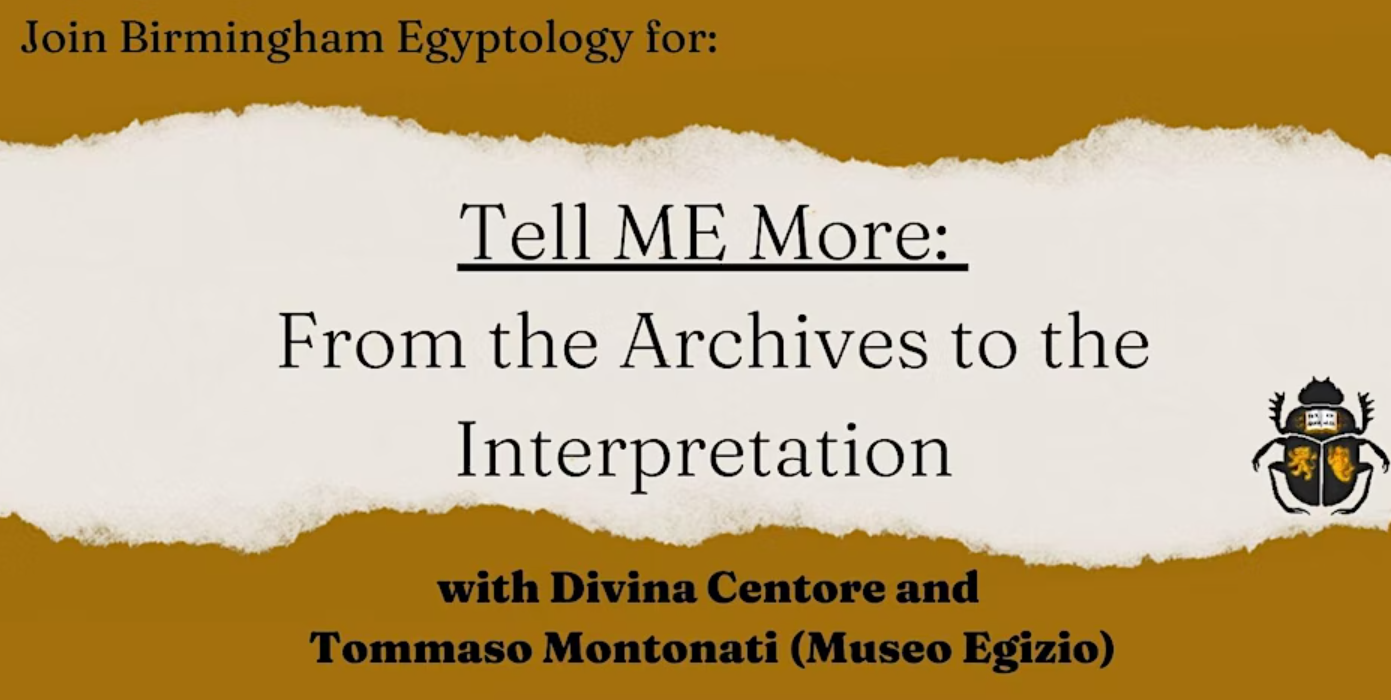 Places are free, but need to be booked at https://ACollectionofCollectors2.eventbrite.co.uk.
To find out more about our previous events:
Birmingham Egyptology Forum events are aimed primarily at University of Birmingham students, but we are happy to welcome members of the public to events, subject to spaces being available. To request a place on any of our events, please email submissions.bejournal@gmail.com.