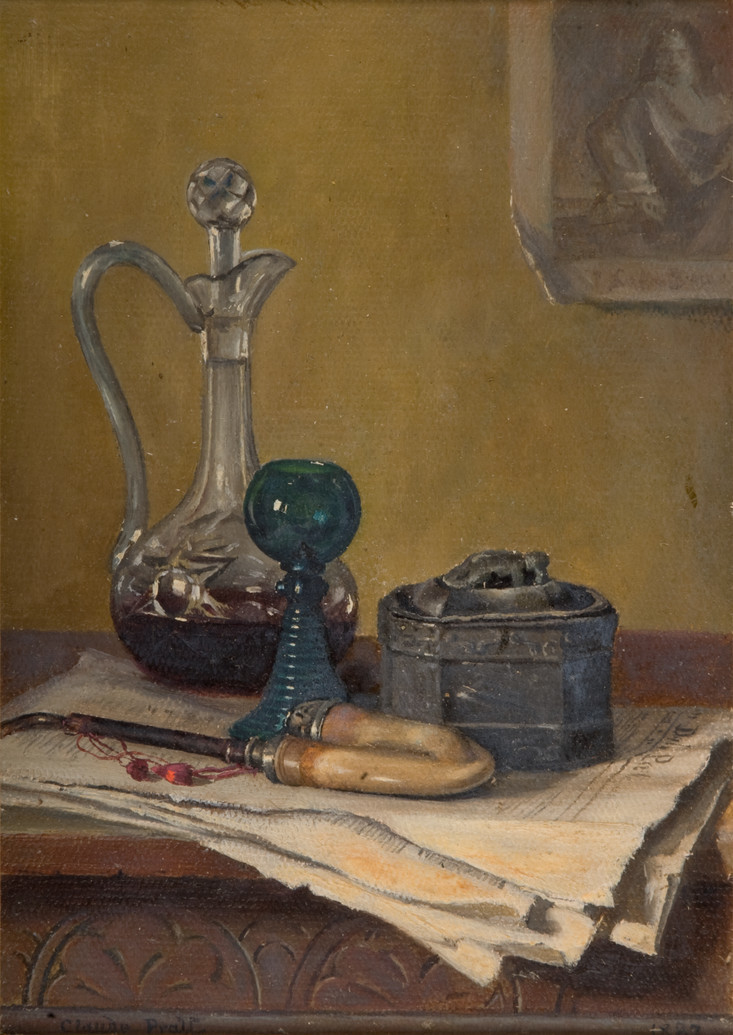 On Monday 5th December at 5pm we'll be online with the table set for an intriguing Advent treat.
Dr Will Bowers (QMUL) will introduce his new research on the dynamics of eighteenth-century dining circles, and Dr Heber Rodrigues from the UK Centre for Excellence on Wine Research will be exploring the cultural contexts of wine appreciation.
All are welcome. Please register by following this link.
Image: Claude Pratt, 'Still Life of Newspaper, Pipe, Decanter, and Jar' (1935, Birmingham Museums Trust)