Daisy Hay: Stories of Romantic Birmingham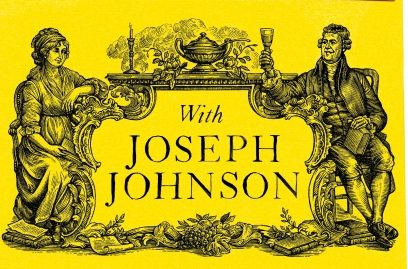 Joseph Priestley, Joseph Johnson, Ruins and Riots
Arts of Place and Oxford Centre for Life-Writing Annual Lecture
Tuesday 3 May, 5.30pm GMT
University of Birmingham, Arts Building Lecture Room 3 (R16 on this campus map). Lecture followed by drinks reception.
Please register here.
We are delighted that Daisy Hay (University of Exeter) will give the second OCLW and Arts of Place Annual Lecture. Daisy's new book, Dinner with Joseph Johnson, is an extraordinary account of writing, publishing, and friendship in a revolutionary age — and Birmingham is central to the story.
If you're new to Birmingham, or haven't visited the campus before, you'll find there's lots to explore so you might want to make an afternoon of it. Trains from New Street stop at 'University' station, bringing you right to the gate (walk straight in past the Paolozzi sculpture). Stroll through the park-like 'Green Heart' and explore the collections at the Barber Art Gallery (open until 5 on Tuesdays). In the Arts Building, you'll find Peter Lanyon's fine mural from 1963 – and signs to the lecture room.