Your organisation may already have formal policies in place for Maternity and Adoption Leave. Other statutory policies you are obliged to offer eligible parents include Paternity Leave, Unpaid Parental Leave and Shared Parental Leave (SPL). It can be a good idea to review these policies periodically to ensure they are up to date, compliant and reflect the norms of your business. Furthermore, ensuring policies are transparent can serve to attract prospective employees as well as promoting retention.
All policies should cover the statutory entitlements, eligibility criteria and the processes which need to be followed by both the employee and employer.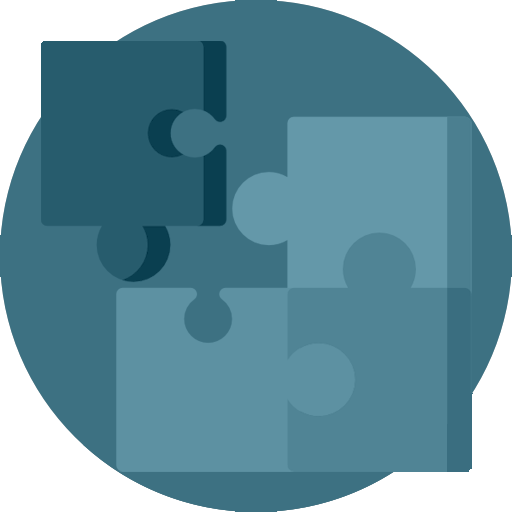 Why is it important to support working fathers?
Why do you need parenting policies?
Formal parenting policies clearly outline what leave and pay options are available to parents and how to apply for them.  They are also an important way to show that the organisation supports parents.  As discussed throughout this Toolkit, fathers in particular often feel nervous about asking to use policies such as Shared Parental Leave and Paternity Leave.  As such, clear and concise Paternity Leave, Unpaid Parental Leave and SPL policies demonstrates the organisation's serious about supporting leave for fathers. Before publishing any policies, it is always advisable to have legal experts check the policies.
You can help by ensuring any policies you have are readily available, are visible on the company intranet if you have one and actively promote the policies using posters and other communications. Furthermore, providing managers and any colleagues undertaking HR type work with appropriate information so that they are aware of the policies is also important.
The use of generic Fatherhood Champions, Parenting Passports (where possible) and access to an online Parenting Group which could be a free to use externally hosted site can also be good ways to support fathers in the workplace.
Things to include
A good way to begin a policy is to outline the organisation's perspective and approach to parents in the workplace. For example:
"[NAME OF COMPANY] is committed to supporting parents of all types. Whether you have a partner or are a sole parent, whatever your gender identity or sexual orientation, and regardless of the age and needs of your child, [NAME OF COMPANY] understand that parents need support from their workplace. Staff should always feel comfortable in asking for information about policies that may help them with their caring responsibilities."
Style
Ensure that the policy is written in such a way as to be clear and accessible to all employees not just managers. Be aware that for new and prospective parents, this may be their first exposure to using any kind of leave policy. So be clear on what to avoid:
Avoid jargon
Avoid acronyms
Avoid being overly lengthy
Ensure that the policy document is aligned with the company culture and ethos. Encourage readers to speak to managers about anything included within the policy that is unclear. With SPL in particular, the policy can feel new and confusing to some employees, so it can be useful to use example with different types of scenarios and flow charts to avoid confusion.
Statutory requirements
The statutory position with these policies is subject to change, and you should regularly review all policies to ensure that they are in accordance with the latest legal requirements.
Links to the latest advice are available here:
SPL is a more recent policy and therefore is not well known amongst employees or businesses. It is also a policy that can be used in multiple ways by parents due to its flexibility allowing them to be off caring together, separately or in blocks. As such, SPL can be highly advantageous for families but can cause confusion for an employee unless the policy is presented to them in a format which is easy to follow. ACAS have produced a useful series of documents that may aid you in developing this policy, including a good practice guide for employers and employees. The ACAS documentation can be found here.
In order to cover the statutory requirements of Paternity, Adoption Leave, Parental Leave or SPL you will need to explain the following areas:
Eligibility conditions for entitlement to Leave and Pay, including giving the correct notice.
o Statutory Paternity Pay (SPP)
o Statutory Adoption Pay (SAP)
o Statutory Shared Parental Pay (ShPP)
Availability of time off for antenatal appointments (Paternity leave or SPL)/ adoption appointments (adoption leave) prior to the arrival of the child.
Duration of leave available in weeks and level(s) of pay available.
Specifics of how leave can be taken – whether it has to be taken in one block (period of leave before returning to work); whether it needs to be taken soon after birth/adoption; whether it can be taken in multiple blocks (periods of leave before returning to work and then going on leave again) as is possible in the case of Shared Parental Leave; whether it be taken simultaneously with a partner, and so on.
Whether your business offers any enhancements to leave and pay. If your business does, this is something you should make clear both in the policy and in the communications systems you have around the policy. This policy might facilitate recruitment as it may be something that future employees consider when applying to businesses. The policy may also help with retention.
Employment rights during leave, including SPLIT days (an SPL term similar to 'Keep in Touch Days'), right to return to previous role (including protection in possible redundancy situations or the right to be offered a suitable vacancy) and terms and conditions etc
Reference any processes for return and flexible working policies the business may offer.
Enhancing your policies
As well as providing the statutory minimum entitlement in their policies, many large organisations and occasionally some smaller businesses enhance their offer to employees either financially or in terms of related support. For instance, many organisations now offer Paternity Pay for two weeks or more at full pay. Some also offer a number of weeks of Shared Parental Pay (ShPP) at full pay. Enhancing policies in this way can send a message that the organisation is supportive of parents and families and can significantly help with recruitment and retention processes.

Enhancing policies beyond the statutory entitlement will lead to some additional costs for the business, and whether you chose to do this will depend on the type of business you are and the type of employees you are trying to attract and retain. In most cases for a Business to consider this approach a business case would need to be developed.
Module resources
You can find all of the materials mentioned in this and all other modules here.