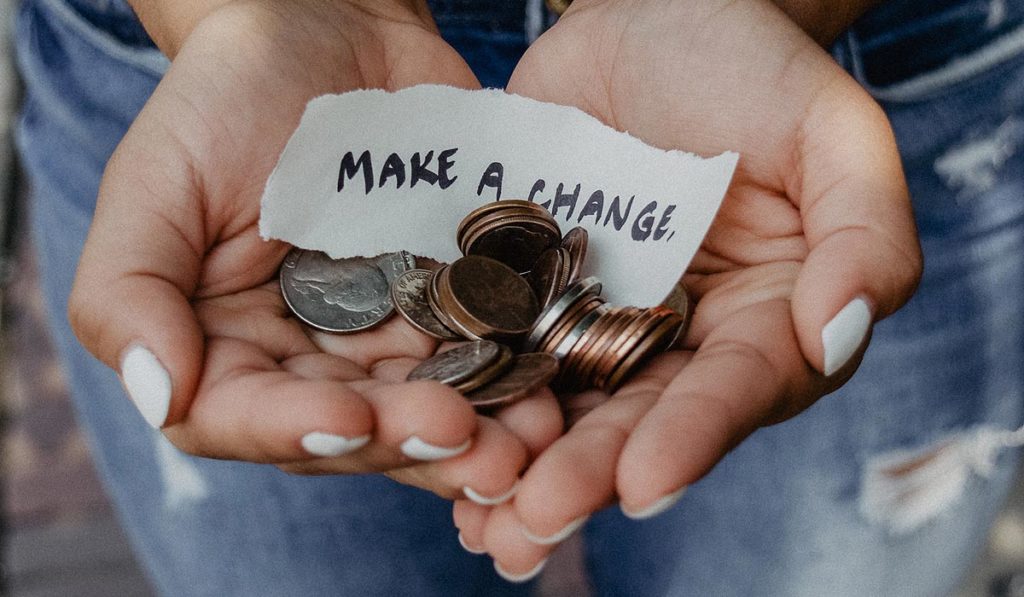 Public fundraising for the NHS – via official 'NHS Charities' – grew exponentially during the covid-19 pandemic. NHS Charities Together's Urgent Covid-19 Appeal raised around £150 million. However the precise goals of the fundraising were not always clear. This relates to very patchy visibility of NHS Charities across the UK: one NHS charity staffer we interviewed described their organisation as 'the biggest charity you've never heard of'. In a recent article in the Journal of Social Policy, we report a pre-pandemic study of the Scottish NHS charities, then in the midst of a formal governance review following some controversial spending decisions. We explore their peculiar role within Scotland's tax-funded NHS, arguing that wealth disparities between different charities risk exacerbating inequalities in provision
The history of these organisations is significant in understanding their current peculiarities. NHS Charities began as endowments: large financial balances held by voluntary hospitals before the NHS and retained to supplement NHS services. While a source of controversy since the system's creation, in the 1980s the Conservative government liberalised the rules on active fundraising. There followed the significant and rapid growth of a handful of the richest endowments, especially in large London hospitals, into some of the most recognisable charity brands in the UK. In 2020, there are more than 250 NHS Charities across the UK, which supplement statutory healthcare provision, often funding "add-ons" to patient care (such as arts in health), staff development and medical equipment for which there would be no business case by a needs-based definition of the local population.
Scotland's 14 endowment funds are wealthy organizations in charitable terms. In 2019, Edinburgh and Lothian's Health Foundation's income of £15.5 million in 2018 or Greater Glasgow's endowment income of £12 million placed these charities within the top 1% of charities in Scotland in those years (OSCR, 2020). However the mean income for the 11 mainland Scottish endowments in 2018 was only £3.4 million. Distribution thus varies significantly, with 76% of the total endowment income in 2018 concentrated within the three "wealthiest" (in absolute terms) and/or populous Boards with historic teaching hospitals: Lothian (including Edinburgh); Greater Glasgow and Clyde; and Grampian (including Aberdeen). While the endowments reflect patterns of population, they also reflect concentrations of wealth. Lanarkshire, for example, is the third most populous Board, but its very small endowment represents less than £7 per capita of the population, compared to Lothian's £85 (see figure 1). Some Boards with significant poverty among their populations, such as Lanarkshire and Ayrshire, are among the smaller endowments. We argue that these Boards, demonstrating high need and small charitable funds, 'lose out' due to the uneven spread of endowments across the country .
Beyond inequalities in wealth, our qualitative interviews pointed to significant differences in endowment operation across the country. We see these as shaped by the more abstract charitable and state logics identified by Breeze & Mohan. A charitable logic manifested in excitement about mobilising public affection for the NHS into financial support to enhance services, while a state logic entailed squeamishness regarding active fundraising, minimal investment in endowment staffing and a reactive 'bank and thank' model for unsolicited donations. We identify these two ideal types as competing logics that had shaped the very different belief systems, processes and definition of success described to us within this small, and legally identical, population of study. Endowments shifted over time, as staff and trustees changed, as well as in response to political and regulatory interventions. Nevertheless, differences remained stark.
Many of Scotland's NHS Charities spent decades existing mostly on balance sheets: budget lines whose trustees had not actively sought the role, operating with a minimal dedicated staff to maintain them. We report a change in activities across a handful of the charities, reflecting more substantive differences in the underlying practices, definitions of success, and values through which endowment staff explained and justified their work. We identify examples of wealthy Endowments which consolidate their wealth by investing in fundraising expertise and activities (Lothian), and poorer Endowments which do not fundraise, staying small (Lanarkshire). However, we also found outliers such as Greater Glasgow & Clyde, which has a large and historically wealthy endowment but limited public profile and fundraising. Our research suggests organisational choices were not dictated by prior endowment wealth but by an entrepreneurial staff member or trustee who advocated for investment in endowment staffing. Once in place, there was a degree of path dependency as a charitable logic was 'added in' to the endowment. Endowments that invested in staff with professional fundraising skills (hired to "pay their own way" in increased revenue) were reshaped by those staff bringing in not just skills and experience, but contrasting institutional logics.
Since publication, and following an independent review, the Scottish Government has announced its intention to formally separate the governance of these charities from the NHS organisations they support, with Health Secretary Humza Yousaf acknowledging: "the current situation puts health boards in a difficult position and open to criticism when making spending decisions on behalf of NHS charities". Proposed changes will see Health Board trustees precluded from also acting as endowment trustees, severing the formal links between the two organisations. We expect this to entail the final victory of entrepreneurial charitable over state logics in Scotland's NHS Charity landscape, and a general expansion of fundraising for the NHS in Scotland. While policy debates have focused on legal questions of charity governance, NHS Charities also have more far-reaching risks and possibilities for how the 'publicness' of healthcare is enacted in the NHS.