Daniele Albertazzi's Co-Edited Book on Populism in Western Europe Launched at REPRESENT Seminar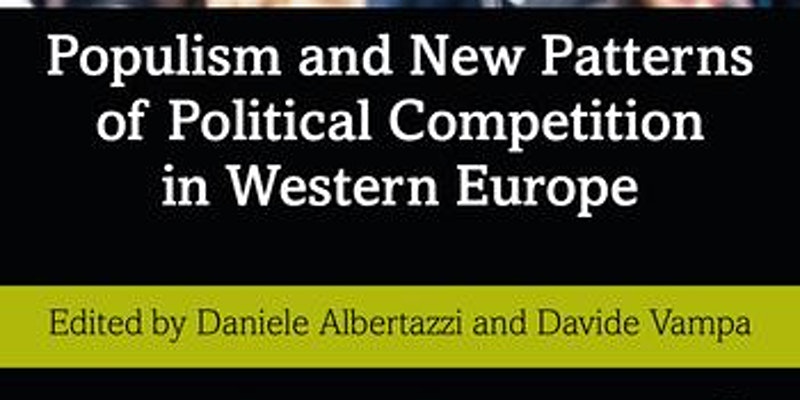 On Wednesday 27th January Populism in Action's Principal Investigator, Daniele Albertazzi, launched his new book: Populism and New Patterns of Political Competition in Western Europe, at a REPRESENT Seminar.
REPRESENT is a research collaboration between political scientists at the Universities of Nottingham and Birmingham, with a particular interest in party organisation, formation and competition and their place in contemporary democracy. The event – which was held online – attracted over fifty participants, with attendees joining the call from across Europe, North America as well as other parts of the world.
The book, co-edited by Daniele with Davide Vampa of Aston University, and published as part of Routledge's Extremism & Democracy series, analyses how party competition has adjusted to the success of populism in Western Europe, whether this is non-populists dealing with their populist competitors, or populists interacting with each other. The volume focuses on Western Europe in the period 2007–2018 and considers both right-wing and left-wing populist parties. It critically assesses the concept and rise of populism, and includes case studies on Austria, France, Germany, the Netherlands, Switzerland, Denmark, Finland, the United Kingdom, Greece, and Italy.
You can find a link to the book on the Routledge website here