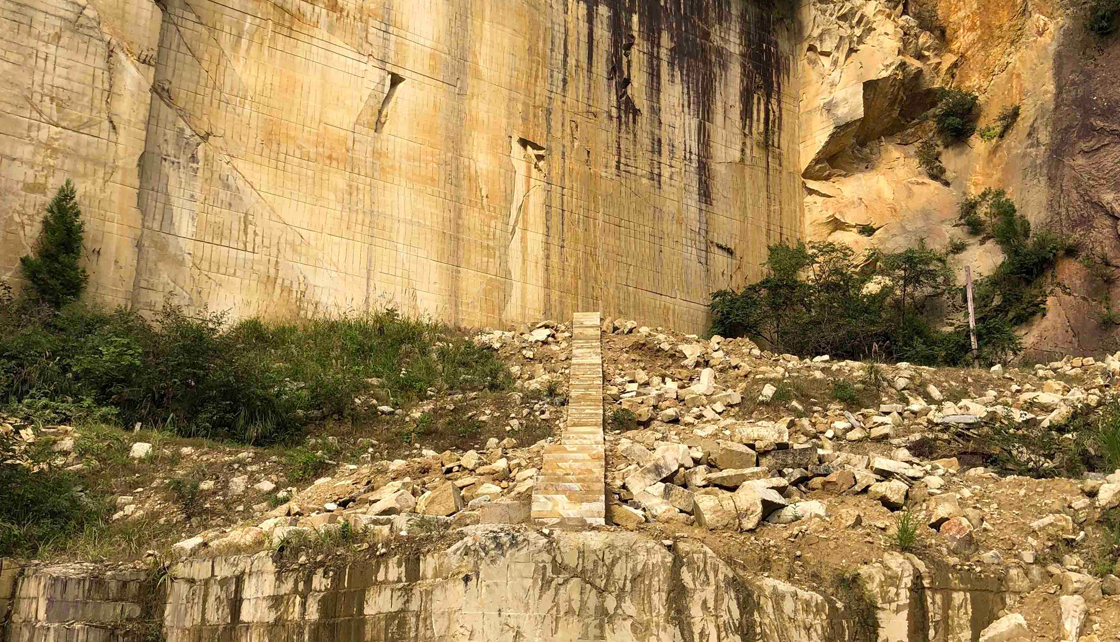 Over this past summer, Alexandra Harris talked with our Artist-in-Residence Julie Brook about her motivation, her materials, and her methods. Brook is a British artist who creates large scale sculpture. She uses a variety of natural materials and incorporates photography and film to combine wild terrains with classical formalism. Drawing from, with, and in the landscape, Brook has lived and worked in the Orkney Islands, on Jura and Mingulay, and in the Libyan desert. She currently lives on the Isle of Skye. She often travels wide and far for her work, using what she finds in particular landscapes to create new forms and works within those spaces.
In this post we showcase two sections of the conversation, focusing on Brook's 'Firestacks' and 'Japan'. These, and a further section of the conversation, 'Labour', will be screened in-person at the University of Birmingham on 22 November at 5pm. Please do join us if you can. Register here. Come and see Julie's spectacular images on the big screen! We'll be making the swish new Teaching and Learning building as much like a cinema as possible…
Firestacks
In the early nineties, Brook moved to the remote island of Jura on the west coast of Scotland to paint and draw. Living beneath a natural stone arch, the solitude became part of her art which she then translated into her 'Firestacks' series, a body of work which uses rocks to build cairns on the shore, and wood to set fires in them. Eventually, as the tide comes in, the stacks topple and Brook captures the whole transient process on film.
In this video, Brook and Harris explore the rock cairns that Brook now builds every season in the same place; they discuss the process of documenting how each day and each season affects the firestacks differently.
"I first conceived of this work really as the beginning of my sculptural work as well. I was living in a natural arch, I was collecting my water, I was making a fire everyday to cook on. After doing functional building in the arch to make it habitable, I wanted to use those skills and that sensibility to make work."

Julie Brook
Japan
The second video concerns Brook's project in Japan, entitled 'Ascending'. 'Ascending' is a 2019 sculptural response to the ancient working quarry of Kanagaso in the Ishikawa Prefecture. Working on a huge scale in the space of the quarry itself, Brook used the material nature of the stone to give 'Ascending' its weight, mass, colour and sound.
In the video, Brook and Harris discuss how Brook's artistic work within spaces reaches out to the surrounding landscapes, highlighting their own sculptural likeness and giving new life to the space.
"I couldn't compete with the cliff but I wanted the work to be about the cliff… I wanted the steps to feel like they'd always been there, that they'd simply grown up overnight. It was almost like I was revealing them rather than making them… It's the whole experience of the environment and the way in which you can ascend the piece to experience that natural amphitheatre that quarries often create, whereby, you change your sense of scale by being able to walk on it."

Julie Brook