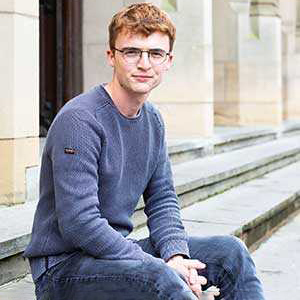 Sitting in the gardens of San Gaudenzio, above Lake Garda, D. H Lawrence reflected of the spirit of place, 'Does it pass away, or does it only lose its pristine quality? It deepens and intensifies, like experience'. In the perplexity of this reflection, Lawrence captures the curious contradictions which permeate his intense depictions of places and their populations. It is in this context that my research attends to the significance of place for both literary impressionism and modernism.
My current project explores Lawrence's impressionistic responses to landscape and place in his writings on travel. Reading Lawrence's travel sketches from the perspective of literary impressionism, it seeks to understand how a writer might codify and express the ambiguous and subjective nature of place. Exploring relevant ideas of otherness and alterity, it goes on to explore how we can read the indecipherability of place through the compositional history of texts. Finally, through an examination of Lawrence's writings on Etruscan archaeology, it explores the significance of Ambivalence as a narrative strategy for 'working-out' the stratified layers of place.
Accordingly, my research engages actively with ideas of home, alterity, self-exile, and landscape. In addition, I am interested in how the narrativization and fictionalisation of 'place' and 'emplacement' contributes to resurgences in popular nationalistic feeling.
A glimpse of the Brenner Pass
The Brenner Pass represented a significant point of transition for D. H. Lawrence – both geographically and culturally. The ancient imperial road, the Via Imperii, once crossed the border between Austria and Italy at the Brenner, and for Lawrence the mountain pass marked the divide between industrialised northern Europe and the sensuous south. As part of my current research, I am reflecting on the significance of border crossing and mobility in the landscapes of Lawrence's travel writing. Lawrence's journey across the Alps to Italy, described in Twilight in Italy (1916), juxtaposes strange 'atmospheres' with moments of startling cognition – a contrast which highlights his intense interest in the literary investigation of perception and expression. Making comparisons with the ontology of literary impressionism, and in particular the writings of Ford Madox Ford, my research explores how Lawrence combined evocative depictions of place with metaphors of mobility, estranging landscapes, and invoking otherness in order to reproduce and comprehend his own bewildered impression of modernity.