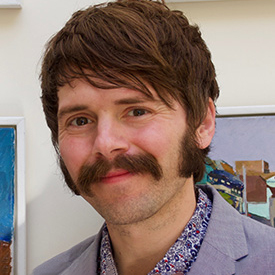 Modern landscape history is my main area of research. My interest in this subject is threefold. I am particularly interested in investigating how historical perceptions of places can help us recontextualise the administrative realities that condition our experiences of those places in the present.
I am, moreover, interested in how geographically informed research in the environmental humanities can create new knowledge for the environmental sciences.
Finally, I am interested in how geographical methodologies can create new perspectives and possibilities for humanities scholarship, especially in disciplines that are organised in terms of linguistic and temporal divisions.
These interests are reflected in my current research projects. The first of these focuses on the history of the Lake District's designation as a National Park between the eighteenth century and the twentieth century. The second project builds on my previous work in the digital humanities and involves the use of computational methodologies to develop a historical knowledgebase about past environmental conditions in globally significant upland regions.
Both projects build on my recent publications, as well as my work as Research Coordinator at The Ruskin – Library, Museum and Research Centre at Lancaster University.