William Cowper, Art and Afterlife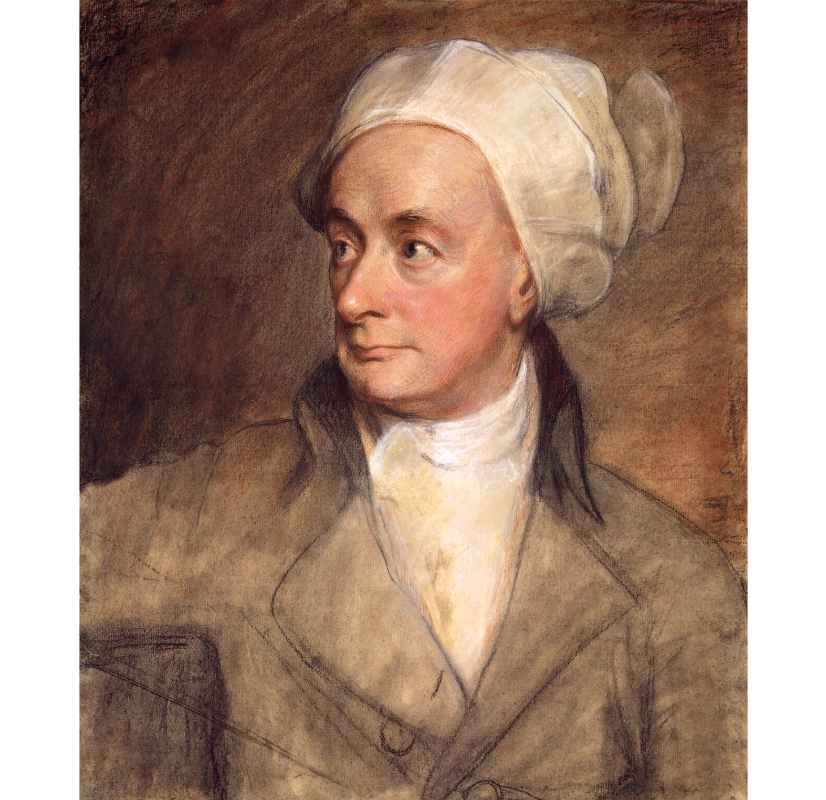 William Cowper lived in and around Olney in Buckinghamshire from 1768 to 1795. It was here that he wrote Olney Hymns (1779) (with John Newton), Poems (1782), The Task (1785), and his translations of Homer. The poet's experience of his immediate surroundings, his close attention to the natural world, and the importance he attached to domestic life gave particular energy and vision to his poetry.
On 3rd and 4th of September 2021, Arts of Place members Andrew Hodgson and Will Bowers hosted a conference at The Olney Centre, focused on Cowper's career in verse. The event included a visit to the Cowper and Newton Museum where attendees toured Cowper's home and the beautiful garden in which he worked.
A range of papers explored formal and stylistic elements of Cowper's writing (Gregory Leadbetter discussed the 'exploded couplets' of the blank verse of The Task; Samuel Diener examined warring lyric and narrative impulses in 'The Cast-away'; Jessica Fay looked at Cowper's handling of movement and stillness in the closed stanzas of the Hymns). There were also papers focused on Cowper's critical heritage (Tim Fulford traced an association of ideas about church-bells from Cowper to Coleridge and the Wedgwood family; Alexandra Harris explored Virginia Woolf's appreciation of Cowper's 'white fire', while Andrew Hodgson read Cowper's fear and dread through Donald Davie). Meanwhile, Will Bowers offered a paper on Cowper's conception of time, Andrew Newell introduced Cowper's 'exegetical poetics', and Tess Somervell presented Cowper as a key poet of the anthropocene.
The highlight of the conference was Fiona Stafford's lecture on 'Cowper's Hare Care'. Cowper owned a number of pet hares but alongside an exploration of his personal attachment to these characterful animals, Stafford showed that a close reading of Cowper's poetry can open up the extended literary heritage of the hare — a heritage that stretches from John Gay to Seamus Heaney.
The conference also included an informal discussion of the value of teaching Cowper's poetry at a time when many of his preoccupations have renewed pertinence in the classroom.
Featured image: 'William Cowper' by George Romney (1792), National Portrait Gallery
The conference was supported by the British Association for Romantic Studies, British Society for Eighteenth-Century Studies, and Queen Mary University of London
Listen to Alex Harris and Kate McLoughlin talking about Cowper's poetry here.