Project factsheet
This short leaflet gives an overview of the Farmer's Pride project, its objectives, activities and partner organizations.
Language versions available: Croatian, Danish, English, Finnish, Greek, Hungarian, Spanish and Swedish.
Please print as A4 size and fold to A5.
Policy brief
A call for policymakers to work with Farmer's Pride and the wider stakeholder community to ensure adequate policies are in place for in situ conservation and sustainable use of plant genetic resources in Europe to safeguard the future of the agricultural economy and food and nutrition security.
White paper on the establishment of a new European network
The European Commission has called for activities to help build a network of in situ (including on-farm and in-garden) plant genetic resources conservation sites and stakeholders.
This white paper sets out a vision for a permanent 'European Network for In Situ Conservation and Sustainable Use of Plant Genetic Resources' and proposal for its establishment and long-term governance.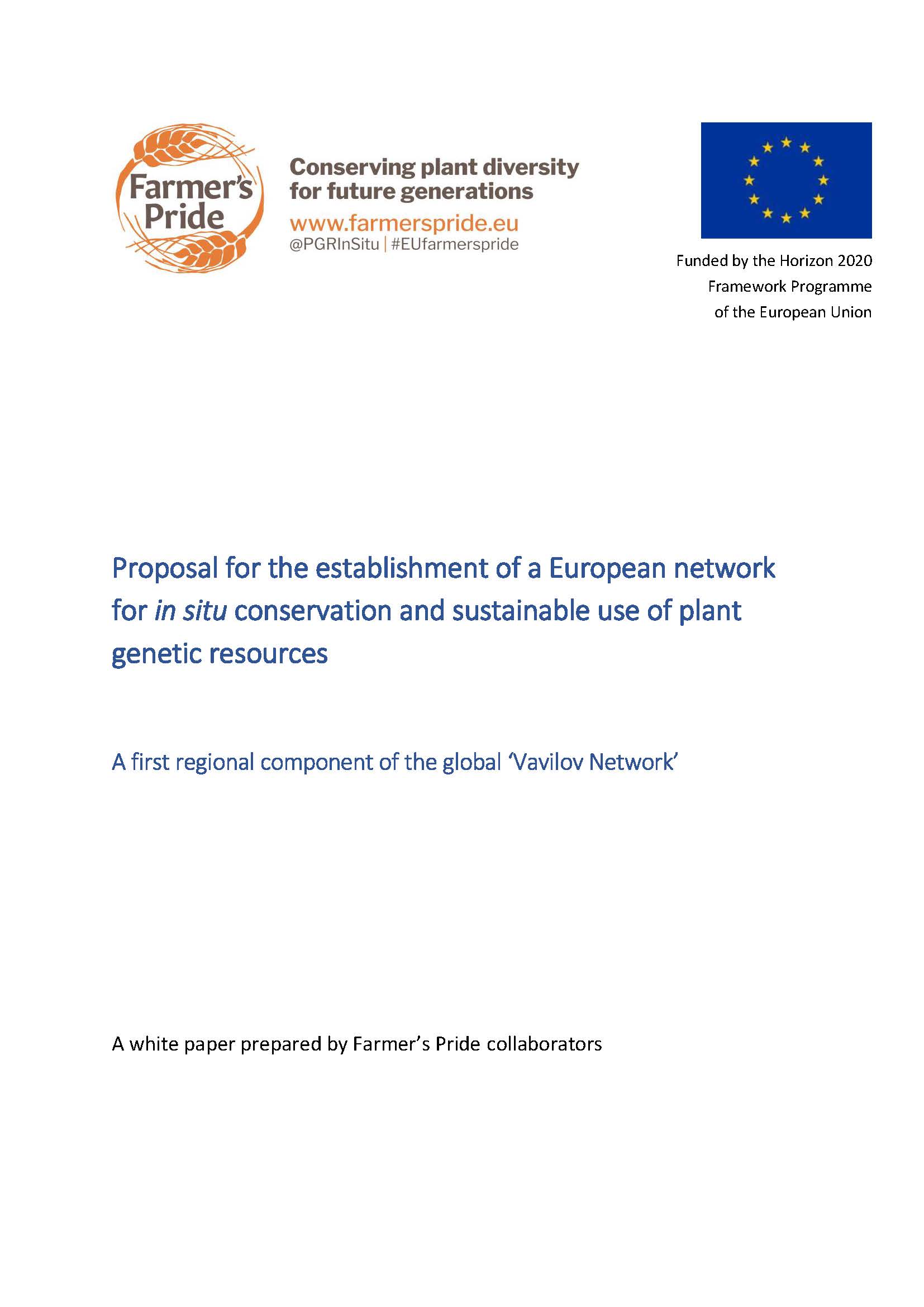 Landraces
A newsletter to disseminate and promote landrace conservation initiatives and related research. Landraces was initiated by the  PGR Secure project (Issues 1–3). Issue 4 is a publication of the Farmer's Pride project.
In this issue you can read about landrace conservation activities throughout Europe, including the reintroduction of a Danish asparagus landrace, on-farm conservation of a common bean landrace in Portugal, and recovering local tomato varieties in Spain.