3rd October 2018, Brussels, Belgium
Our ESR researcher Tobias Gehrke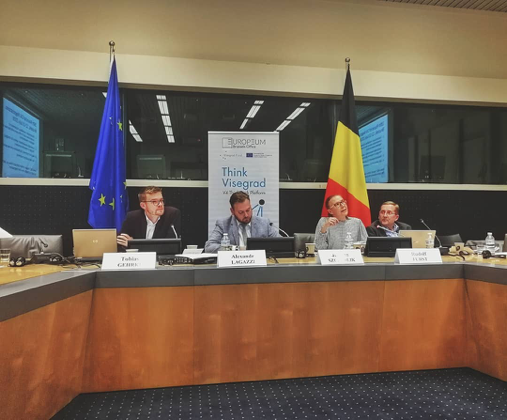 participated as a panellist speaker in an event co-organised by the Egmont Institute, the Think Visegrad Think Tank Platform, and the Europeum Institute for European Policy on the subject of 'Chinese investments in Europe: Comparing perceptions across Western and Central Europe'.
In his intervention in the second panel, Tobias discussed the changing perceptions across Western governments and business actors towards inflowing Chinese Foreign Direct Investment (FDI) by highlighting the three dominant concerns: (i) security and strategic sector protections, (ii) European cohesion and (iii) the lack of reciprocity/level playing field.
In the ensuing debate, the panel outlined the lack of overlapping interests vis-à-vis Chinese FDI inflows across Eastern and Western European capitals – an issue which is being exploited by the Chinese government. In this regard, also the 16+1 framework and the different perceptions and engagements of various European governments therein were discussed extensively by the panellists and the engaged participants.