3rd October 2018, Brussels, Belgium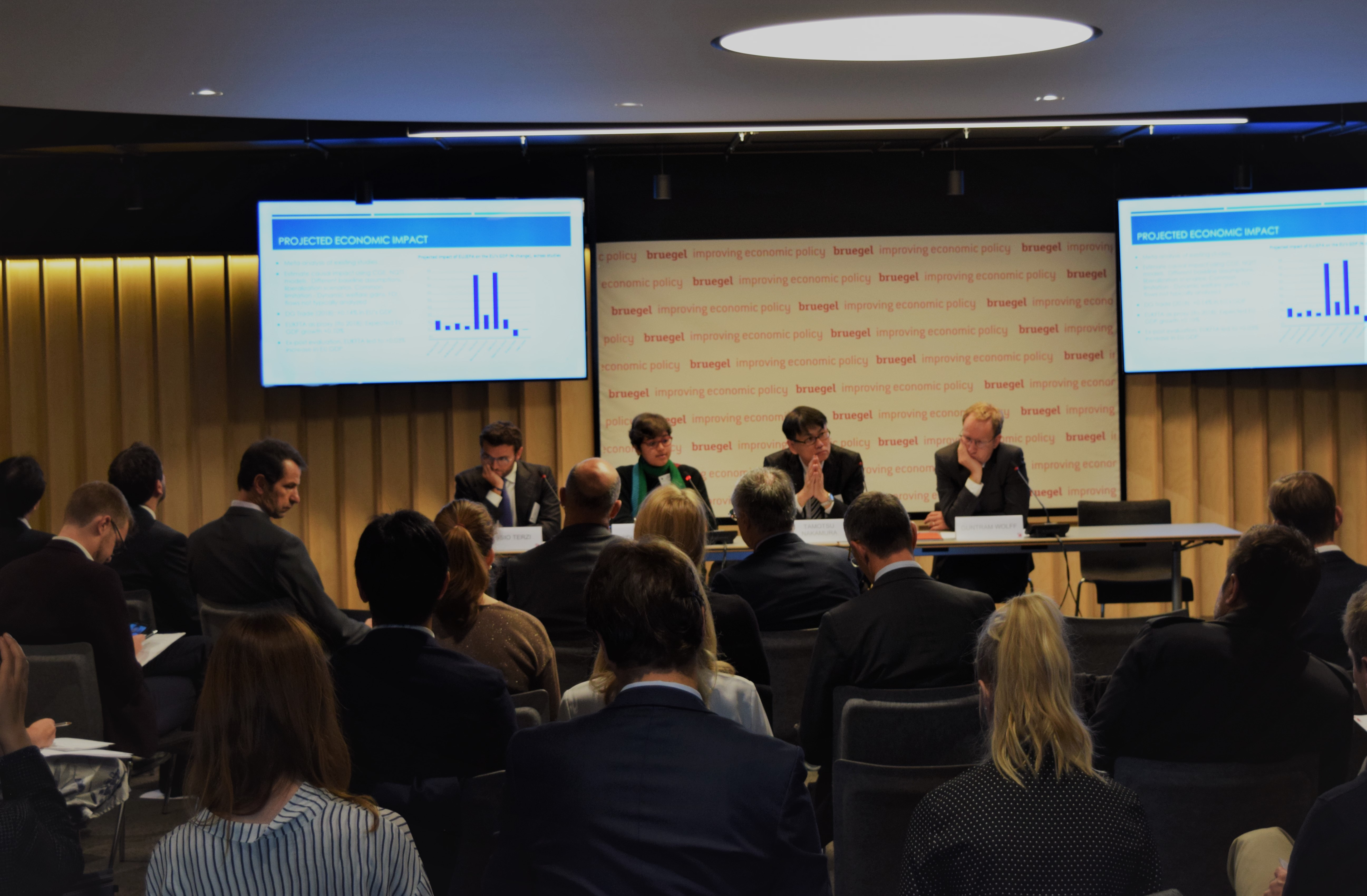 Our EUTIP researcher Sonali Chowdhry presented findings from a newly published study on the EU-Japan Economic Partnership Agreement (EUJEPA). This study was requested by the Committee on International Trade (INTA) ahead of the European Parliament's final plenary vote on the agreement. It is co-authored with Professor André Sapir and Alessio Terzi at Bruegel.
This report finds that the EPA establishes an ambitious framework to further liberalise and better organise trade, covering goods, services, intellectual property and investment, tariff- and non-tariff measures, and regulatory cooperation. Given its depth and breadth, and that it is unprecedented in including provisions on corporate governance, Small and Medium Enterprises (SMEs), and climate change, the EPA is set to become a benchmark for future trade agreements. Joining two open economies with high income levels and regulatory standards, the agreement is expected to generate benefits by boosting trade within sectors, minimising sectoral relocation and negative employment effects.
The event on the EUJEPA was jointly organised by Bruegel and the Graduate School of Economics, Kobe University.
The study is also available on the European Parliament's webpage here.