25th-26th October 2018, Paris, France
Professor Martin Trybus and Alice Manzini participated in the 4th Interdisciplinary Symposium on Public Procurement in Paris at the premises of the IAE Sorbonne Business School, organised by the University Sorbonne of Paris and and the Faculty of Economics of the University of Rome Tor Vergata. The Interdisciplinary Symposium on Public Procurement brings together economists and lawyers working in the field of public procurement in order to promote a wider understanding of procurement subjects.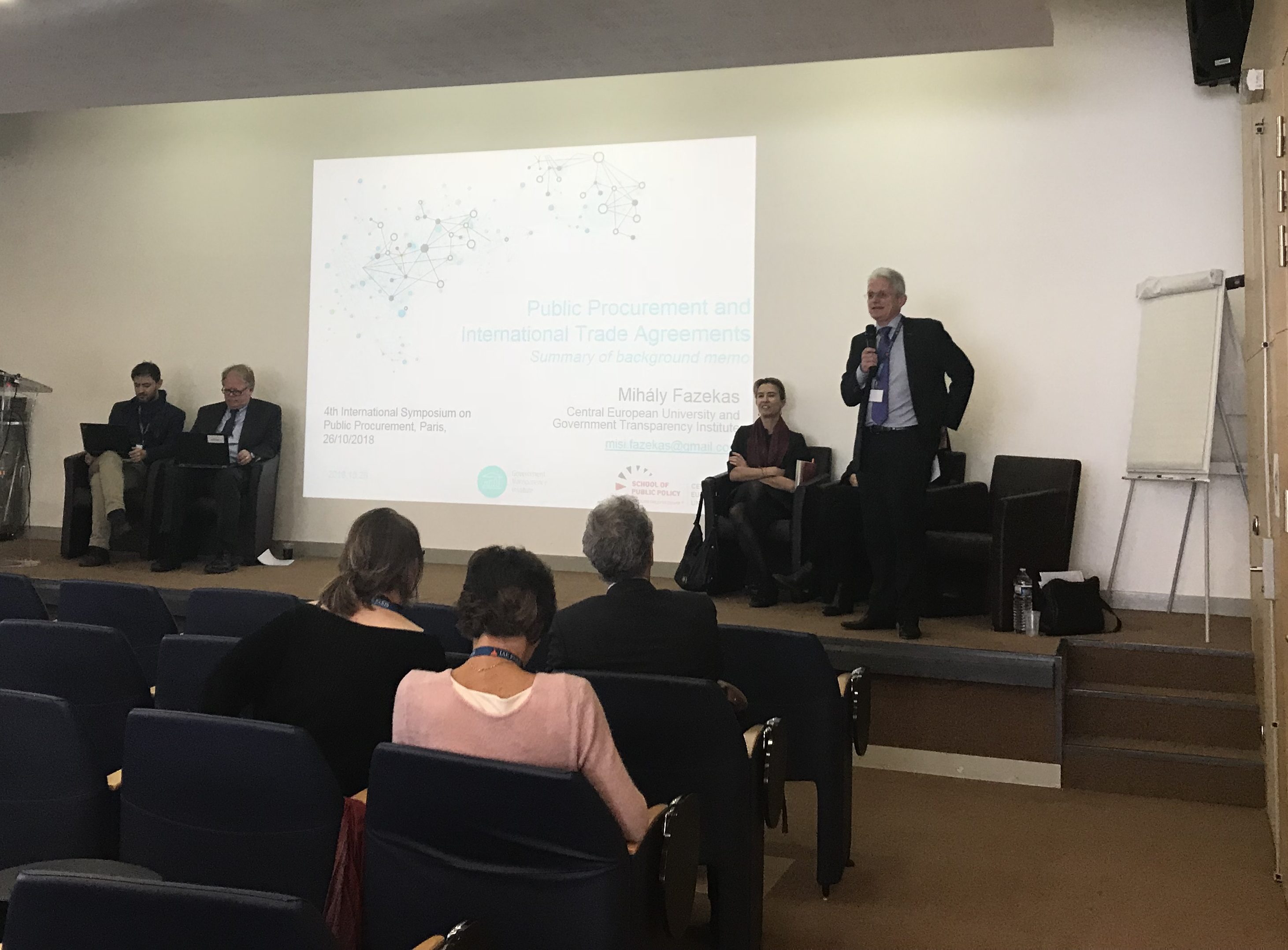 Professor Martin Trybus chaired the closing panel on "Public Procurement and International Trade Agreements: CETA, TTIP and beyond".The panel was composed by Professor Christopher Yukins, Professor in Government Procurement Law, George Washington University, also partner organisation of the EUTIP project, Mihaly Fazekas, Research fellow at the University of Cambridge, Jean Heilman Grier, Principal Trade Consultant, Djaghe LLC, Zornitsa-Kutlina Dimitrova, European Commission. The panel focused on the role of regional trade agreements in promoting the opening of procurement markets and harmonising public procurement globally and the new generation of deep and comprehensive trade agreements.