Jessica Fay
Teaching Fellow in Eighteenth and Early Nineteenth-Century Literature, University of Birmingham
As a Wordsworthian, I am interested in the feelings and memories that become attached to specific places and how they are captured and communicated through literature. My first book,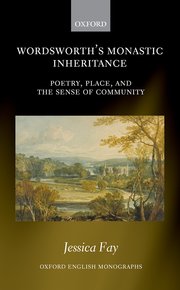 Wordsworth's Monastic Inheritance: Poetry, Place, and the Sense of Community (Oxford English Monographs; OUP, 2018), explores the poet's extensive knowledge of the monastic history of the north of England which he imbibed from a series of eighteenth-century topographical studies and from numerous visits to the sites of ruins. Wordsworth's interest in monastic history is not, therefore, strictly a matter of religious belief and practice; rather, it encompasses an appreciation for how the landscape was inhabited and shaped by his medieval forebears. Through his own intimate connection with that landscape, Wordsworth became part of a transhistorical community and shared in the quietude that had been observed at monastic sites for centuries. The book explores how this sense of place inflected the tone and style of the poetry Wordsworth produced between 1807 and 1822.
My second major project (funded by a Leverhulme Trust Early Career Fellowship) considered the collaborative exchange between Wordsworth and his friend, the amateur landscape artist, patron, and co-founder of the National Gallery, Sir George Beaumont.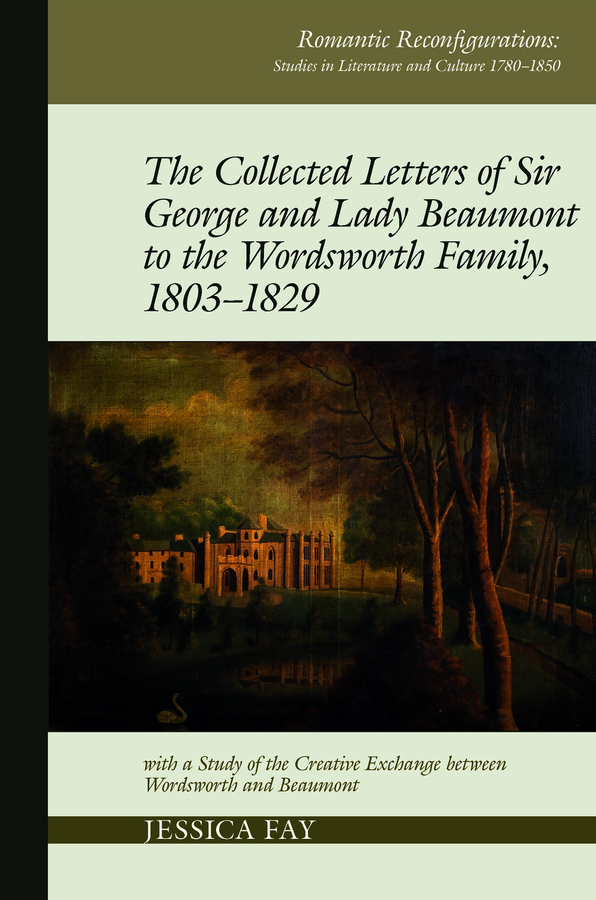 My edition of The Collected Letters of Sir George and Lady Beaumont to the Wordsworth Family, 1803-1829 (Romantic Reconfigurations; LUP, 2021), reveals ways in which Beaumont's neoclassical responses to landscape, on the one hand, and Wordsworth's more local outlook, on the other, shaped one another as their friendship developed.